Welsh ministers decided against a better pay offer for nurses to help protect NHS spending, First Minister Mark Drakeford has said.
He said his government could have raised taxes or redirected money from its own budget to increase nurses' pay.
But he argued that would have "meant fewer treatments, fewer nurses, less money for the health service".
Nurses across Wales staged their first strike over pay on Thursday with another walkout planned for Tuesday.
The Welsh government has offered NHS staff a pay rise of between 4% and 5.5%, but nurses are seeking a 19% increase.
Nurses in England and Northern Ireland have also staged walkouts but strike action has been avoided in Scotland with a better pay offer from the Scottish government.
Prime Minister Rishi Sunak has said the pay offer to nurses was appropriate and fair, but union leaders have said further action would be "on his shoulders".
https://emp.bbc.com/emp/SMPj/2.47.1/iframe.htmlMedia caption,
Thursday: Striking nurses on the picket line say "enough is enough" in pay dispute
The vast majority of the Welsh government's budget comes from the UK Treasury, with spending decisions in areas like the NHS and education in England directly affecting the amount of money transferred to Wales.
Mr Drakeford said: "It is simply the truth that the amount of money we get for public services and pay in Wales is a consequence of the decisions that English ministers make for England."
"That is just the way the system is," he told BBC Politics Wales.
Nurses battle with conscience to join picket lines
Patient's dismay as cancer op off due to strike
Mr Drakeford was asked if his government was abdicating responsibility for public sector pay in Wales by arguing it could not make a better offer without extra cash from Westminster.
"I think we can only be accountable for the decisions that genuinely lie in our hands and we should be held accountable," he said.
'We're accountable for that decision'
"We could've taken the £120m out of the money available to run the health service and to pay nurses that money instead.
"That would've meant fewer treatments, fewer nurses, less money for the health service itself.
"Now, you could say we should've done that. We chose not to, we're accountable for that decision.
"We could've raised taxes – we chose not to do so," he added.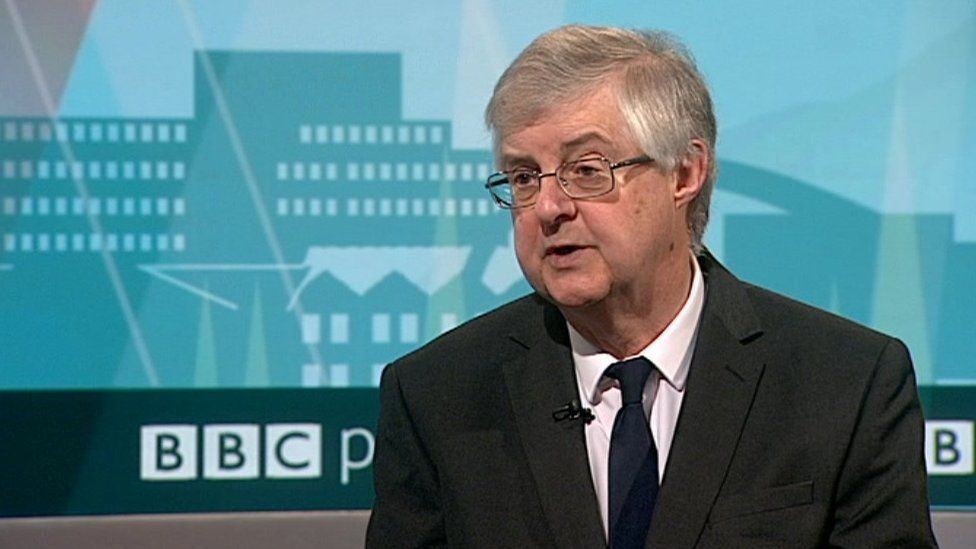 Union boss Helen Whyley, from the Royal College of Nursing in Wales, said a Wales-only solution was needed rather than blaming UK government funding.
"This is a Welsh problem," she told BBC Radio Wales' Sunday Supplement.
"I'm talking about Welsh nurses in Welsh hospitals, in Welsh communities.
"We need to find a Wales solution to this to move forward."
Public sector pay
Mr Drakeford has previously said public sector workers should receive pay rises that "at least match inflation".
He told the BBC Politics Wales programme he "completely" understood why "you see public sector workers in Wales so frustrated".
One of Welsh Labour's main manifesto commitments for the 2021 Senedd election was to pay social care workers the so-called real living wage.
Set by the Living Wage Foundation, it's higher than the legal minimum wage, reflecting what the charity thinks people need to earn to cover everyday needs.
How much is the minimum wage going up by
What does Welsh government budget mean for me?
It increased to £10.90 an hour in September, but the Welsh government is currently only funding social care employees to pay the old rate of £9.90 an hour.
In its draft budget for 2022/2023, the Welsh government said some social care workers might not be paid the updated living wage until next June.
"That's because it's a very complex world," said Mr Drakeford.
"Local authorities and big charities will be able to pay it much sooner than that but, when you've got literally hundreds of employers, many of whom will maybe run one or two residential homes, it takes longer for the money to reach them to be able to pay their employees."
Should criminal justice be devolved in Wales?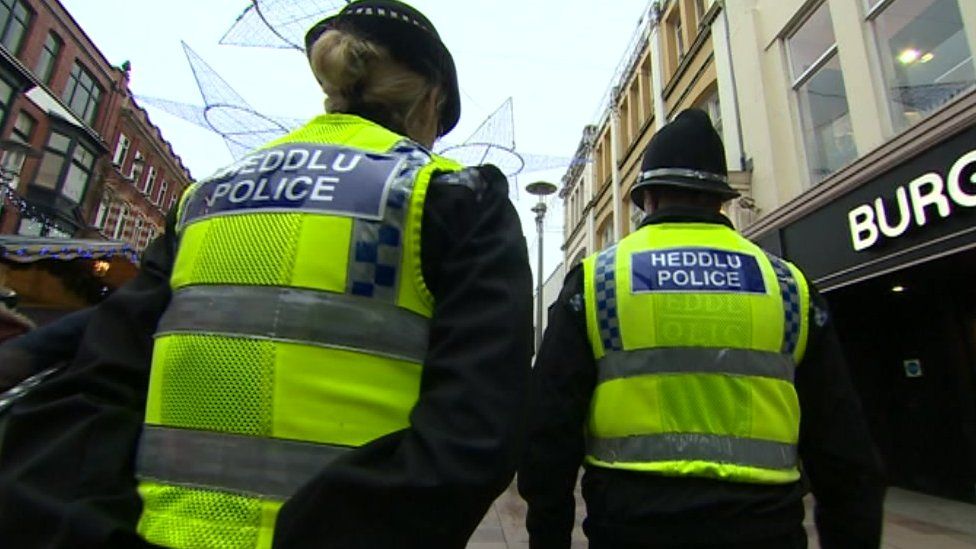 Mr Drakeford also spoke more broadly to Politics Wales, reflecting on the past year.
Welsh Labour has long argued that powers of policing and the justice system should be transferred from Westminster to Cardiff.
But a new report – looking at how Britain could look under a Labour-run UK government – recommended the devolution of youth justice and probation services only.
Welsh Labour's deputy leader, Carolyn Harris, told ITV Wales there were "some things I would like to stay in Westminster, policing being one of them".
Asked by Politics Wales to respond to his deputy's comments, Mr Drakeford, leader of Welsh Labour, said: "People in the party will always have their individual views.
"The policy of the party is that criminal justice should be devolved.
"How do you go about it?
"Well, I am comfortable about the idea you start with the things that are closest to the responsibilities that you already have.
"You make a success of those and then you move on to the next part of the system.
"I've never believed that wholesale devolution of criminal justice in one go was a practical proposition for Wales.
"But, if we can get youth justice and probation over the line, in the hands of the Senedd… then I believe that policing and other aspects will follow."
You can watch the interview in full on BBC Politics Wales on BBC One Wales on Sunday at 10:05 GMT, as well as on iPlayer.