The victims in a triple murder inquiry in Northamptonshire are believed to be an NHS nurse and her two children.
Anju Asok, 35, Jeeva Saju, 6, and Janvi Saju, 4, were discovered seriously hurt by police at Petherton Court in Kettering on Thursday morning.
The woman, who worked at the town's general hospital, died at the scene and the two children died in hospital, police said.
A 52-year-old man has been arrested on suspicion of murder.
He remains in custody being questioned by detectives.
Formal identification of the woman and children is due to take place, police said.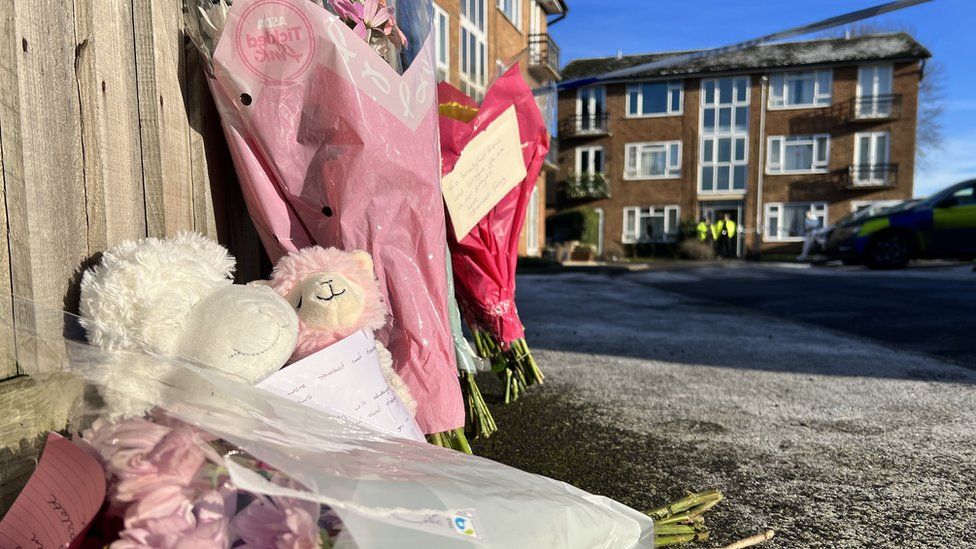 Senior investigating officer, Det Insp Simon Barnes, said forensic post-mortem examinations would happen over the next two days and a neighbourhood policing team was patrolling the area.
"We continue to work around the clock in order to progress this investigation and establish the timeline of events which led to these tragic deaths," said Mr Barnes.
He said detectives were not tracing anyone else in connection with the deaths.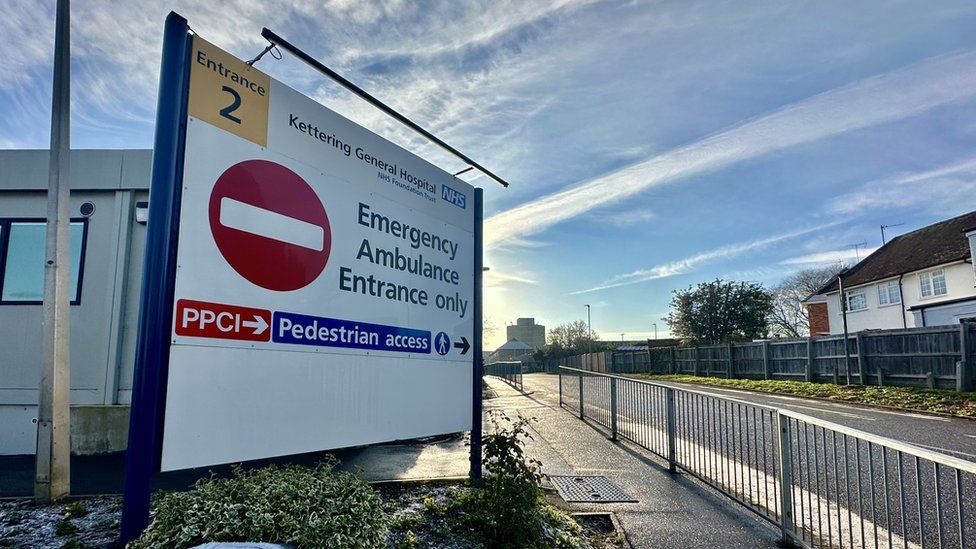 Kettering General Hospital chief executive Deborah Needham said Ms Asok was an "internationally-trained nurse" who had worked mainly on Barnwell B on one of the hospital's orthopaedic wards since joining in 2021.
"She was a committed and compassionate staff nurse, who was loved and respected by her dear friends and colleagues," said Ms Needham, who said the news was "extremely upsetting".
"All our thoughts are with her friends and family as they come to terms with this sudden loss."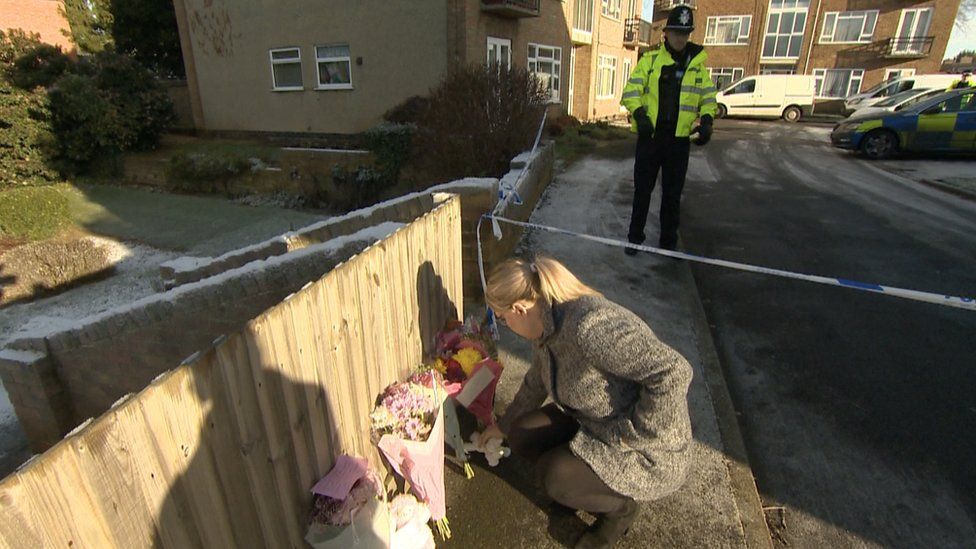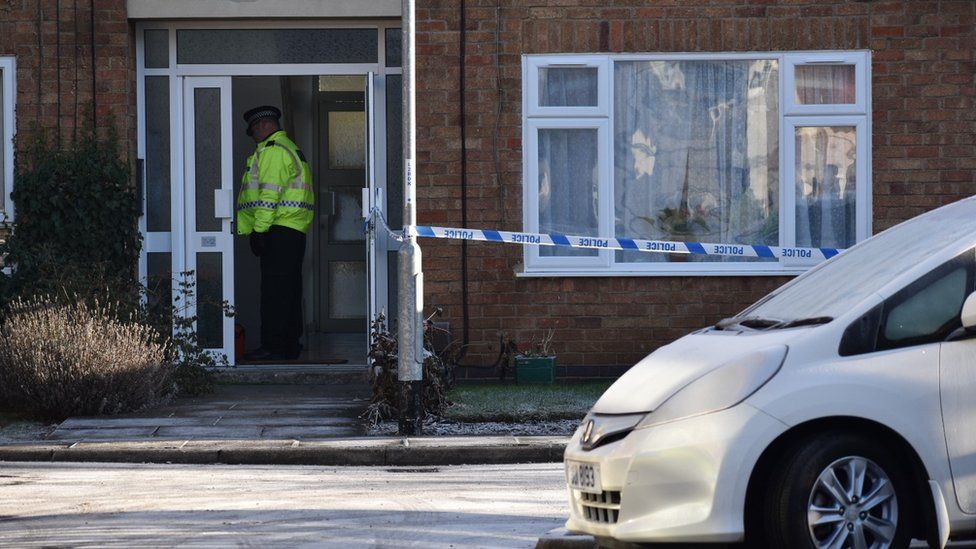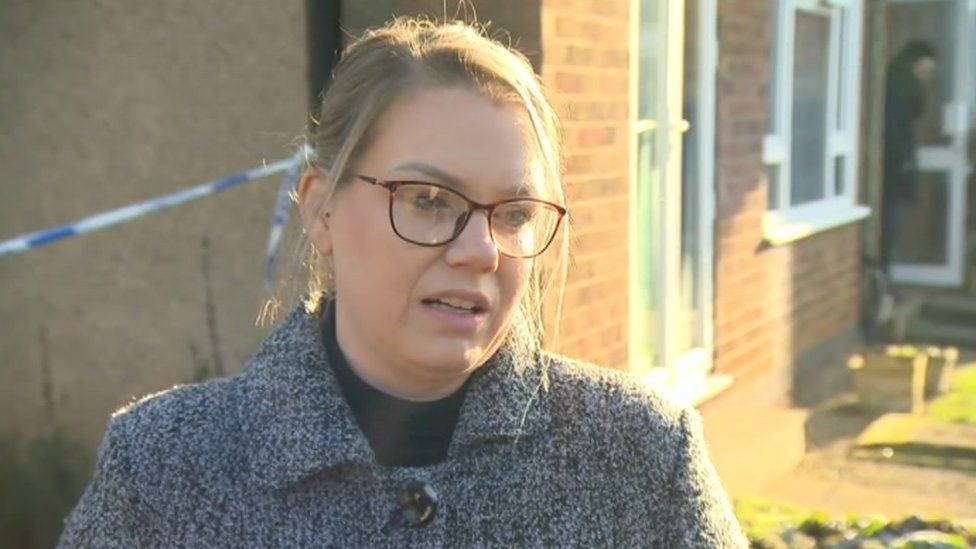 Police said the hospital was "offering appropriate professional support" to her colleagues.
Sarah Powell, head teacher at Kettering Park Infant Academy – where the two children attended – said the school was "devastated" by the news and added: "They were delightful and caring children who had many friends at our school.
"They will be sadly missed by us all."
Sarah Haylett, who works as a nurse, laid a teddy bear near the police cordon and told BBC Look East: "Things like this don't happen in Kettering, so [it was] the biggest shock when we heard it on the news yesterday."
Pierino Geranio, who runs a barber shop near to the cul-de-sac, said on Friday: "You speak to people about it and they just can't believe it.
"I come here every day to work and you never expect anything like this – it's so tragic. It's totally terrible, beyond comprehension."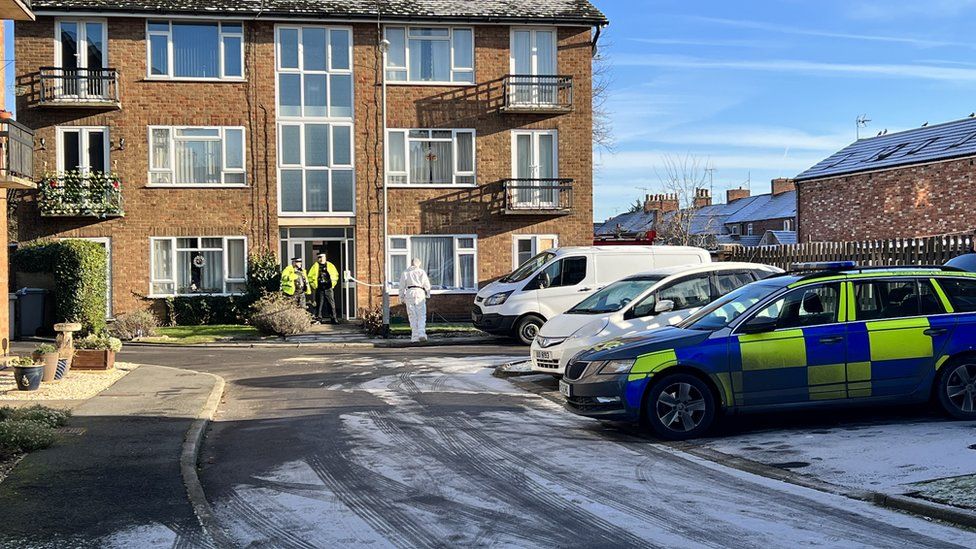 Another local resident, who asked not to be named, said: "It's terrible to hear about anything like this anywhere, but when there's children involved it's beyond words."
Supt Steve Freeman, said: "There are no words to describe how upsetting this incident is, but I want to reassure the public that we have a team of detectives working on the case, absolutely determined to get justice for this woman and the two children."