A man who strangled his girlfriend and cut her throat 14 times before dumping her body in undergrowth has been jailed for life for murder.
Ross McCullam attacked Megan Newborough, 23, at his home in Coalville, Leicestershire, on 6 August 2021.
The pair had been in a short relationship, having met at work.
Laboratory worker McCullam, 30, was sentenced to a minimum of 23 years at Leicester Crown Court on Friday.
He was found guilty following a six-week trial, after which it took a jury just 90 minutes to convict him.
His victim's family wept and embraced after McCullam was sentenced.
Addressing the court, Ms Newborough's father Anthony said: "Megan had no idea of the evil terror she was about to face at the hands of the man she had met at work and trusted, none of us did.
"We still ask ourselves if we should have known, if we missed something, and we are overcome with guilt for not protecting Megan."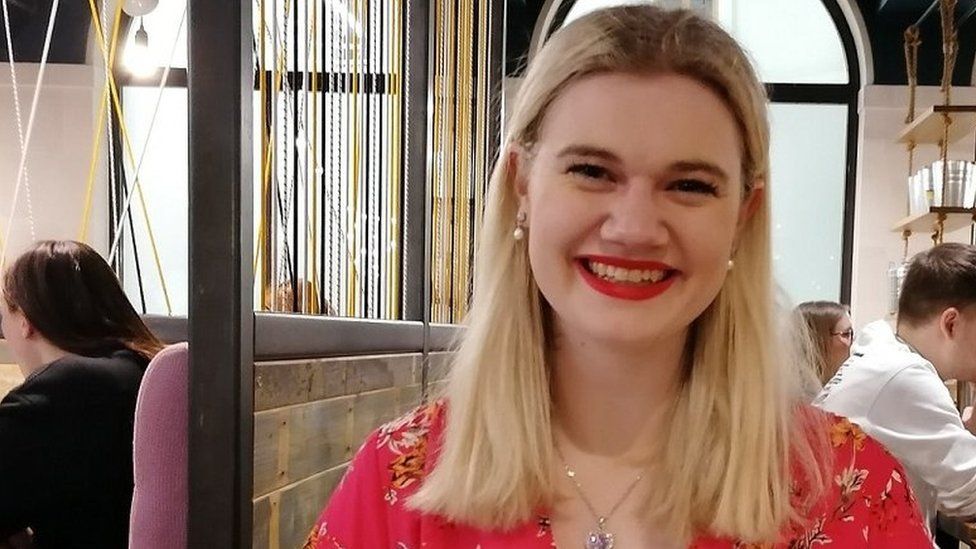 McCullam invited Ms Newborough to his house in Windsor Close – where he lived with his family – when his parents were out.
He attacked her and strangled her to death before fetching a carving knife to cut her throat, in what the prosecution said was an attempt to decapitate her.
McCullam then bundled her body into her own car, driving her to Charley Road, near Woodhouse Eaves, where he dumped her in undergrowth behind a stone wall.
The court heard McCullam discarded Ms Newborough's mobile phone but failed to turn it off.
He then attempted to cover up the murder by leaving phone messages professing love and supposed concern for her.
'Cold and alone'
Ms Newborough's older sister Claire said the family "fully believes" McCullam tried to decapitate her.
"This brutalisation of my sister's body is something we will never be able to come to terms with," she said.
"The thing Megan hated most was feeling cold, and as her big sister, the very thought of her so cold and alone for all those hours, has destroyed me."
Turning to McCullam, who was crying to himself in the dock, Claire called him "an unpredictable menace" and "a danger to women".
"She always thought she could fix people, but fixing evil people is not possible," she said. "You tricked her, murdered her, brutalised her and left her in such an undignified way.
"I hope she haunts you forever."
https://emp.bbc.com/emp/SMPj/2.47.1/iframe.htmlMedia caption,
Footage of McCullam's arrest has been released
The defendant claimed he had not intended to harm Ms Newborough, from Nuneaton, Warwickshire, but lost control of himself in what he said was "blind rage".
He said this was due to an episode of post-traumatic stress disorder (PTSD), which he claimed was caused by sexual abuse he had suffered as a child.
He had admitted manslaughter but denied murder.
McCullam told officers he had killed Ms Newborough, whom he had met some six weeks earlier at the Ibstock Brick factory where they both worked, and revealed where her body was.
She was found in the early hours of 8 August.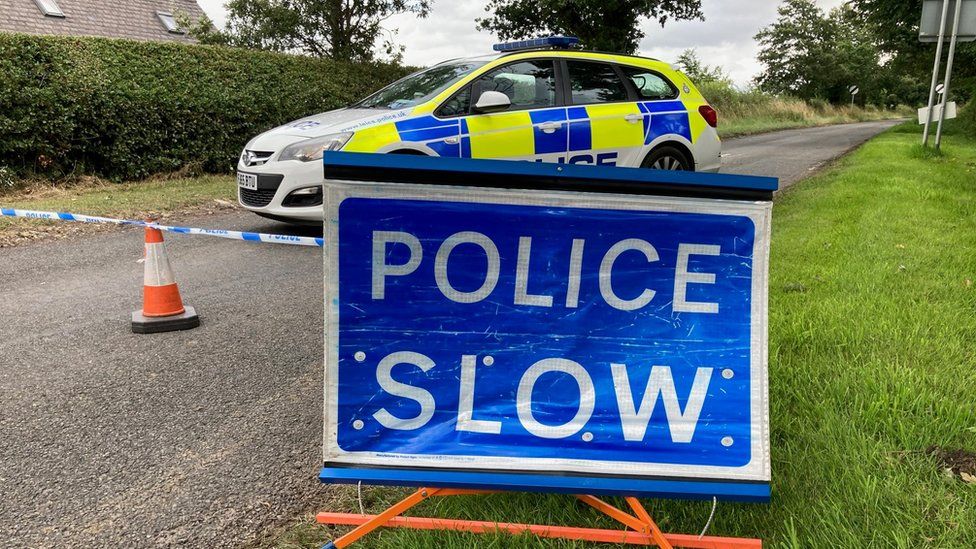 Sentencing, Judge Philip Head said Ms Newborough was a "stellar" personality, who was "supportive, patient and caring" of friends, colleagues and family.
Addressing McCullum, he said: "I regard you cutting her throat as a very substantial aggravating factor.
"It was the truly dreadful and sustained way you ensured that intention to kill was achieved.
"It was her dreadful misfortune to become involved in a relationship with you."