Jin, the oldest member of K-pop mega-band BTS, has entered military service – the first of the group to do so.
The 30-year-old posted a photo of himself with his new military haircut before enlisting on Tuesday. "It looks cuter than I expected," he said.
As South Korea is still technically at war with its hostile neighbour North Korea, all able-bodied men are required to serve in the army.
Jin has begun five weeks' training at a bootcamp near the North Korean border.
After this, he will reportedly be assigned to a frontline unit. This news sent his millions of adoring fans into a frenzy.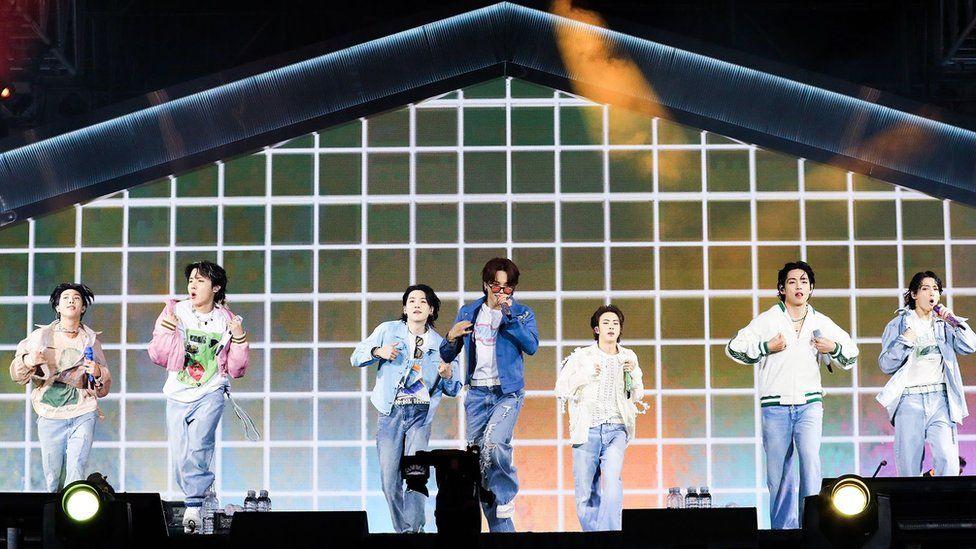 So, what can Jin expect from his time on the frontline?
At the Yeoncheon bootcamp, where Jin has enrolled, recruits sleep on mats on the floor, in rooms with 30 people. They are taught how to handle weapons and fire live ammunition before being put through demanding wartime scenarios.
Cadets told us that the most challenging tasks they faced were being sealed in a gas chamber, to experience the effects of CS gas, and having to detonate a live grenade.
"I was pretty nervous to hold the grenade and shocked to learn how powerful it was," said 22-year-old Yang Su-yeon, who completed his training at Yeoncheon last year.
"It was physically demanding, but mentally it was okay. The drill sergeants were all friendly," Yang said.
After training, Jin will reportedly be stationed near the North Korean border, with a frontline unit.
North and South Korea are separated by a 4km (2.5-mile) wide strip of land, which runs along the length of their border, known as the Demilitarized Zone (DMZ). Both sides are fenced off with barbed wire and heavily armed.
Yang spent his service as an out-post guard at the DMZ, with the 5th Infantry Division, which is one of the most frontline positions. He would keep watch through the night, constantly surveying the North Korean soldiers on the other side, using thermal imaging equipment.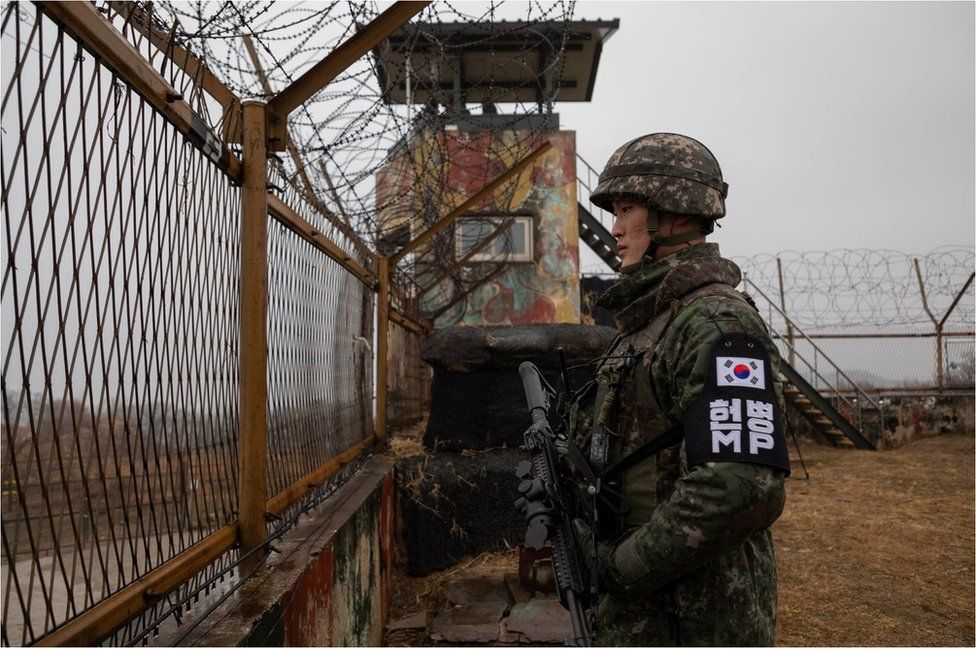 "A few times I saw the North Korean soldiers being beaten, either kicked or slapped in the face," he said.
"They had to do manual labour because they didn't have nice equipment like us to help them."
Yang said watching the North Korean soldiers made him feel grateful for his own experience. "When I saw what they had to do, I realised, 'Wow, I am so much more comfortable.' I would feel sorry for them."
But BTS's Jin will have to contend with the cold winter approaching. Yang recalled days spent shovelling snow as temperatures fell below -20C.
"When we went outside, our eyelashes would freeze," he said.
Yang praised the culture of his unit: "Because we carried guns loaded with ammunition, we had to remain calm, so there was no harassment or beatings."
Yang volunteered to be deployed as a frontline guard, as this position comes with perks, including more time off base.
It is more likely Jin will be sent to a base set further back from the DMZ, like 26-year-old Heo Sungyoung, who spent his service with the 6th Corps Command Centre from 2018 to 2020.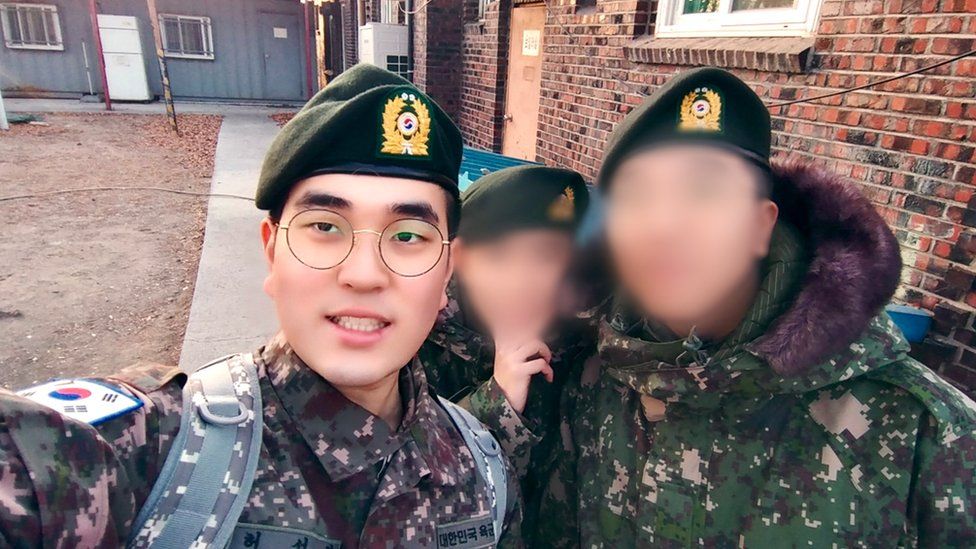 For the first six months he guarded the entrance to the command centre.
"It was so long and boring. I had nothing to do but stare at the sky," Heo said. From there, he was moved on to the logistics team, where he was responsible for ordering supplies such as tissues and socks.
South Korea's compulsory military service is a source of grievance for many young men, who begrudge it for taking them away from their studies, work and friends.
For months it was rumoured that the government might allow the members of BTS to skip the service, on the basis they had already served their country by earning it billions of dollars, and it would be more beneficial to allow them to carry on doing so.
But in October, the members of BTS announced they were all planning to enlist, with Jin, as the oldest, going first.
Even so, the reports he was being sent to the front line surprised some fans, who had assumed he would be given a less risky role.
There used to be a special unit for celebrities, where they could continue to work as entertainers and were given privileges. But there was public outcry when some were found abusing the system, by leaving their barracks more often than allowed. In 2013, the two-tier system was abolished.
"If I said it didn't feel like a waste of time, I'd be lying," said Yang who was stationed at the guard post. "If I had the choice again, I wouldn't do it. I could have learnt so much more in 18 months in the real world.
"My advice to Jin is to just bide his time and pray it passes quickly."
But Heo, from the logistics team, had better memories. Initially he said he questioned, like many men in their 20s, why he needed to be there, but ended up learning some valuable lessons.
"At school, I had only mixed with people from the same background, but in the army, everyone was so different. I realised how much bigger and more diverse the world was."
His advice for Jin is to enjoy this experience. "As a top star, he will not have had much opportunity to meet normal people. This will be good for him, I think."
Online, tens of thousands of fans have already messaged Jin to offer their own advice and tell him how terribly they will miss him.
"Please take care and bring enough warm clothes and medicine," wrote Maliah Leah. "I hope your colleagues treat you well. We will be waiting patiently for your comeback."