A new drama is to explore the life of Justin Fashanu, the first top-flight professional footballer to come out as gay. BBC News looks at what the ITV series may bring to light, two decades after his untimely death.
Who was Justin Fashanu?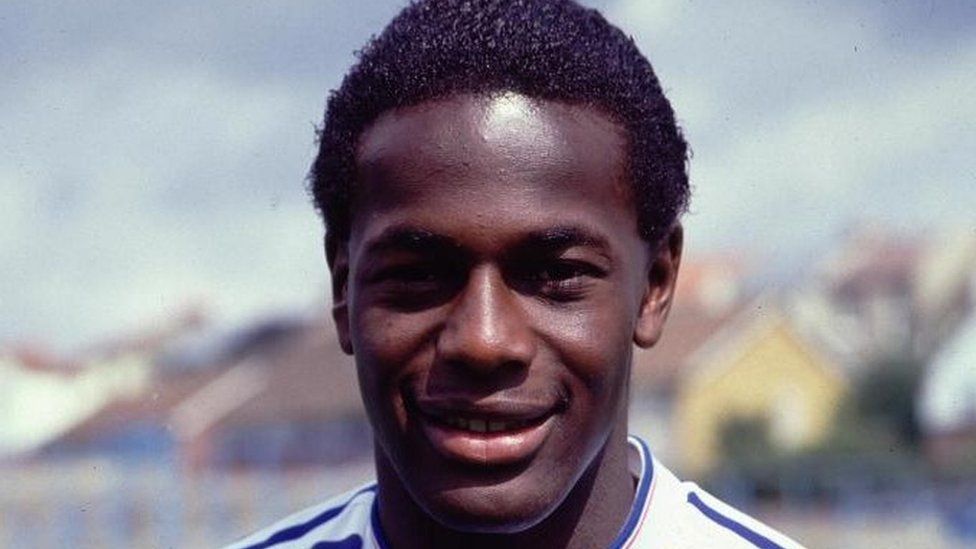 Born in Hackney, east London, in 1961, Justin Fashanu and his younger brother, John, grew up with white foster parents near Attleborough in Norfolk. Aged 13, he was spotted by a Norwich City talent scout while playing for his school team and signed as a professional with the club at 17.
In 1980, he won BBC Goal of the Season for a magnificent strike against Liverpool at Carrow Road, which is fondly remembered by fans, more than 40 years on.
Unsurprisingly, he was linked to bigger clubs, and he became Britain's first £1m black player with his transfer to Nottingham Forest in August 1981.
https://emp.bbc.com/emp/SMPj/2.46.12/iframe.htmlMedia caption,
Justin Fashanu's subdued goal celebration saw him raise his index finger before being hugged by team-mates
Where did his playing career take him?
After such early promise with his home club, he scored just three league goals in his first season at Forest and was confronted by manager Brian Clough over his visits to gay clubs.
Following a successful spell at Southampton, he signed with rivals Notts County for a measly £150,000. His score sheet may have been healthier, but the club was relegated twice, and by June 1985 he had signed to Brighton and Hove Albion.
Aged 24, he suffered a knee injury which appeared to spell the end of his career. In the late 1980s he pinballed between a clutch of English and North American clubs, sometimes staying for just a few weeks before moving on.
How did he come out?
Fashanu's footballing career, marred by injury and apparent clashes with at least one manager, was on the wane when he came out to The Sun newspaper in October 1990.
In a later interview with the BBC, he said: "I felt I wanted to get all the past out, I wanted to be honest and truthful, not only to myself, but to other people as well."
He became the target of constant crowd abuse for it, which he said he could cope with, but he took issue with clubs finding him "too hot to handle" as he "just wanted to play football".
After the article, he had a trial with Newcastle United but was not given a contract and moved to third division Torquay United.
He eventually retired in the late 1990s and was found dead in a lock-up garage in London in 1998, aged just 37.
What is his lasting legacy?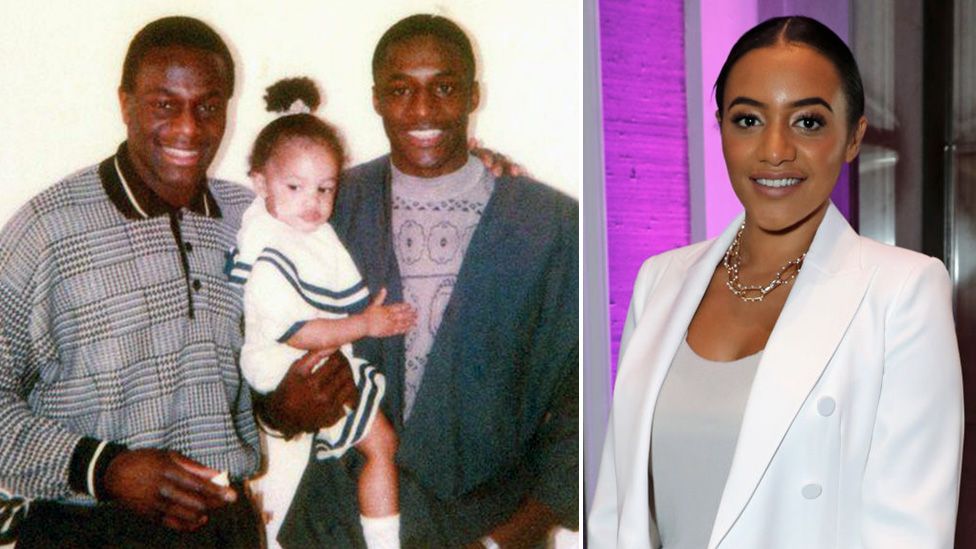 As the first top-flight footballer to come out as gay – and the only one to do so until Jake Daniels this year – Fashanu's trailblazing bravery more than 30 years ago cemented his place as an icon to LGBTQ+ football fans and campaigners.
His heroic status is marred by tragedy. His blossoming career fizzled out at a young age, he was taunted for his sexuality and at the time of his suicide he had been recently questioned by police over an alleged sex assault in the US.
Equal rights campaigner Amal Fashanu, his niece, made a TV documentary about the issues he faced and confronted her father, John, about his attitude to his brother.
She proudly accepted his Hall of Fame award in 2020. The World Cup in Qatar, where same-sex relationships are criminalised, has focused attention on the sport's attitude to LGBTQ+ rights.
What will the ITV drama look at?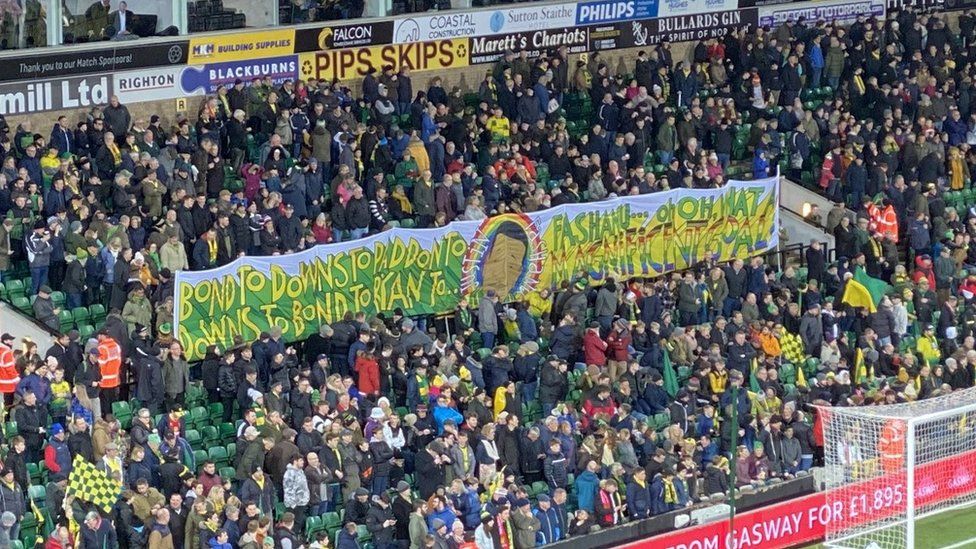 The series – titled Fash – will tell the story of the life of Fashanu and his relationship with his brother, John.
Written by Bafta-nominated writer and actor Kwame Kwei-Armah, it will dramatise how John signed for Norwich City in 1981, the club where Justin made his name.
As Justin's star fades and life becomes mired by pitch-side rumour and front-page tabloid headlines, John supersedes Justin as the "famous Fashanu" and by the time of his death, the two are wholly estranged.
According to ITV, Fash will chart their lives from childhoods spent in care homes to the care of a white foster family, to their "tragic and irreconcilable" estrangement played out in the media.
Is the Fashanu family involved?
The series has been created with the help of John, who served as a consultant alongside LGBTQ+ campaigner Peter Tatchell, who was friends with Justin in the 1980s.
"Much has been said and written about the relationship Justin and I shared over the years, but drama of this type has an ability to delve right to the beating heart and truth of events in a way other media can't," said John Fashanu.
"I feel privileged to play a part in bringing it to the screen."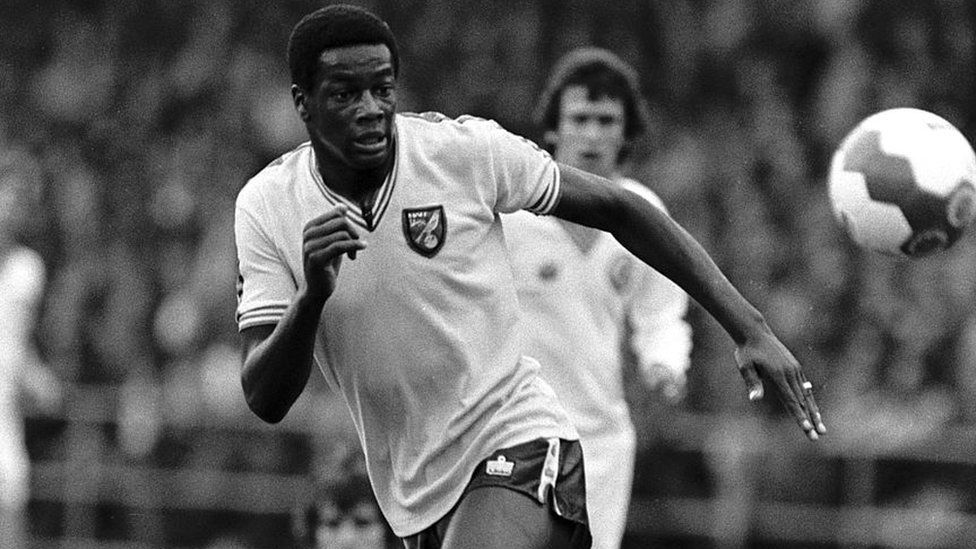 What more do we know?
ITV are yet to divulge further details about casting, filming or a broadcast date, but it is believed to be in the early stages of production.
Kwei-Armah said: "I grew up watching the Fashanu brothers. I was fascinated by them. Inspired by them.
"As an adult, my heart breaks for them. 'The past is a foreign land', the saying goes. 'They do things differently there.'
"In Fash, I wanted to dive into that past, particularly one that has so many resonances with today."
Mr Tatchell said: "This is a powerful, moving life story that needs to be told."