An eighth person has been confirmed dead following an explosion at a block of flats in Jersey, police said.
Officers believe there is still one resident unaccounted for from the blast on Saturday morning.
The fatalities have not yet been formally identified but the names of nine people have been released.
The police said the families of those involved have been kept informed of developments.
Search and recovery teams are continuing to work at the site of the Haut du Mont residential block on Pier Road in St Helier.
The three-storey building collapsed on Saturday at about 04:00 GMT.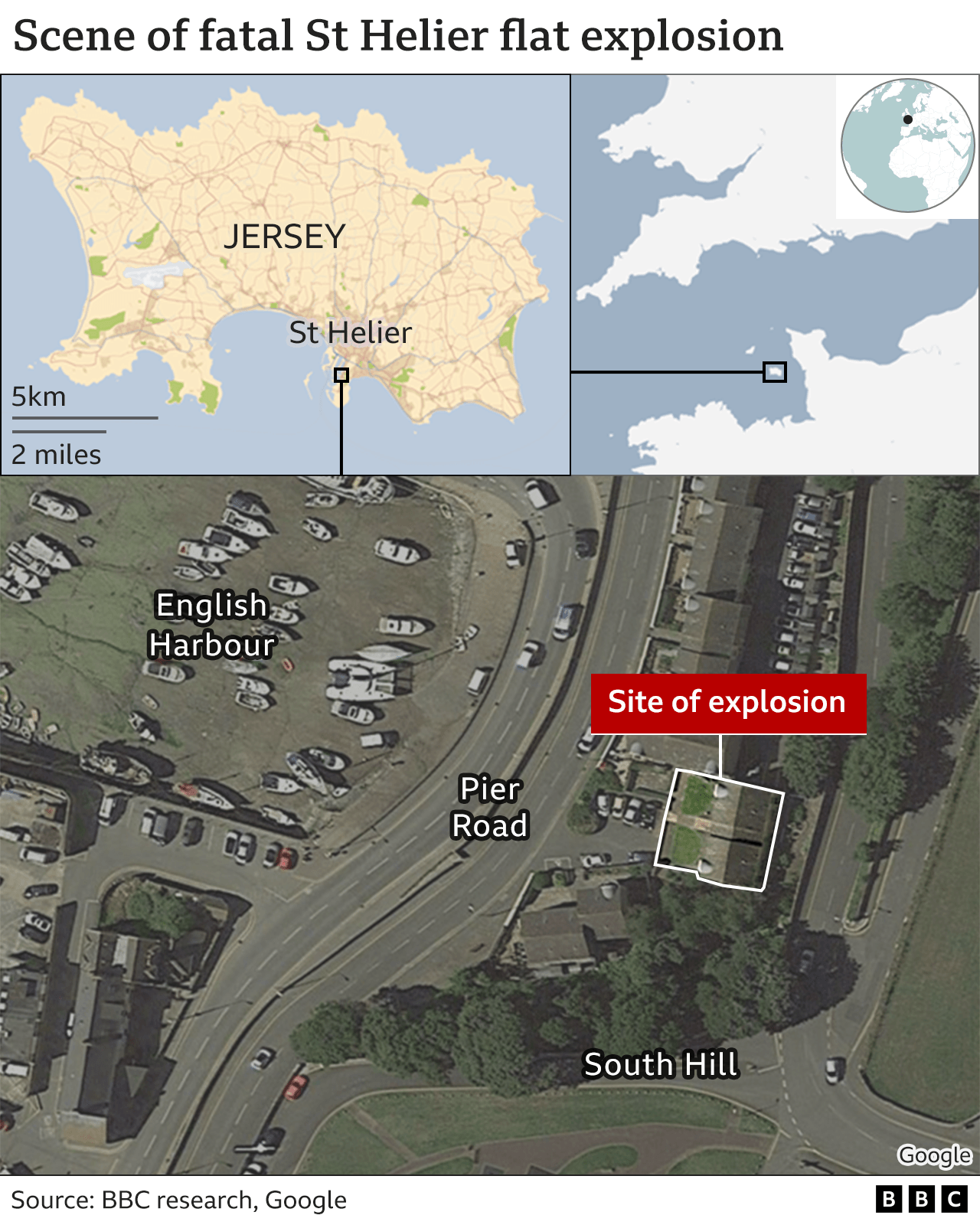 Police released the following names: Ken Ralph, 72, Jane Ralph, 71, Peter Bowler, 72, Raymond Brown, 71, Romeu de Almeida, 67, Louise de Almeida, 64, Derek Ellis, 61, Sylvia Ellis, 73, and Billy Marsden, 63.
They said the Disaster Victim Identification (DVI) process must be "carefully considered and managed in a dignified and compassionate way" before formal identification can happen.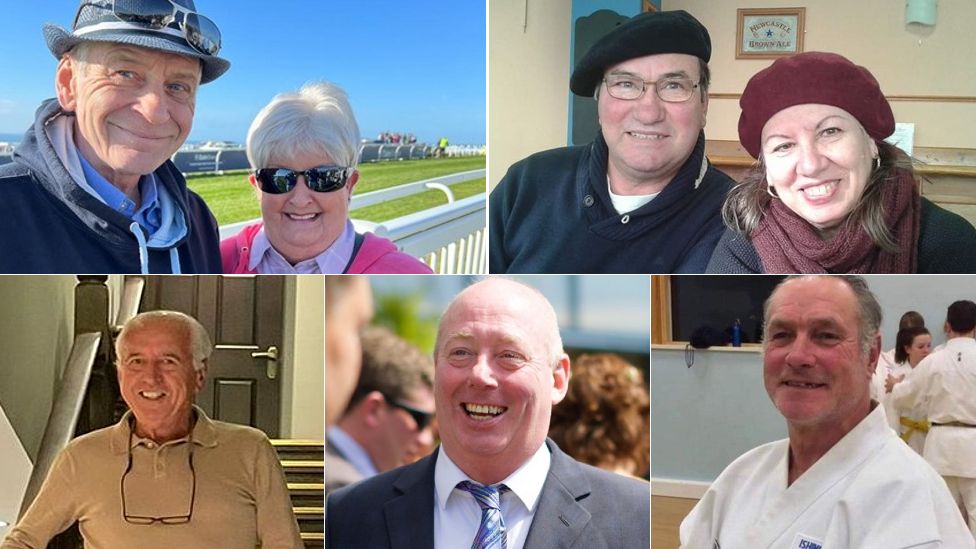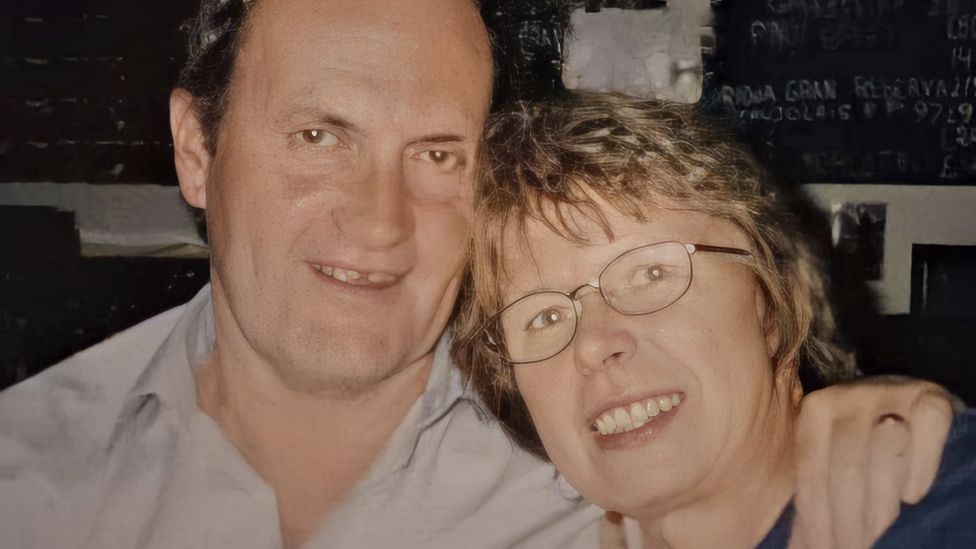 The Viscount of Jersey's Office has confirmed inquests will only be opened once the DVI process has been fully completed.
The explosion happened two days after another tragedy in Jersey, when a fishing boat collided with a freight ferry and sank off the coast, with three people missing.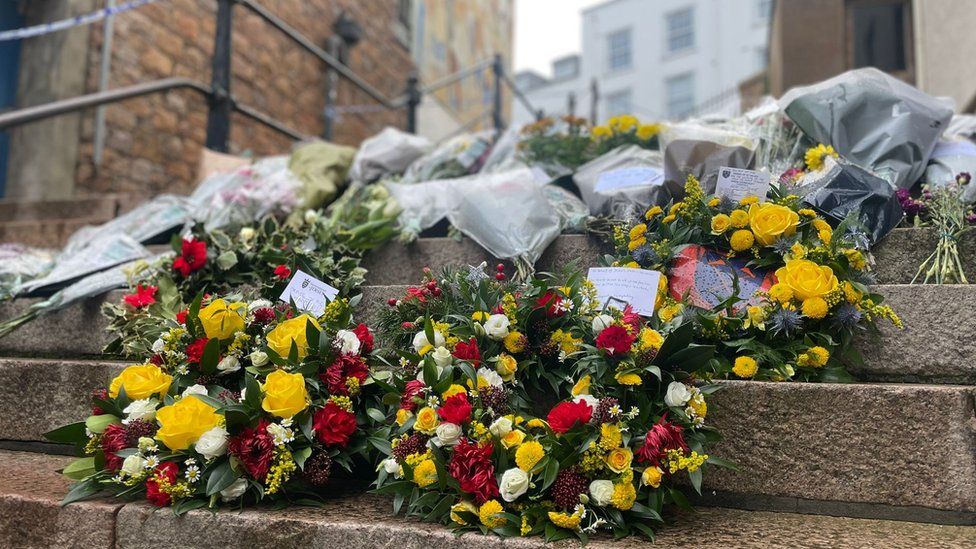 People have been leaving flowers and signing books of condolence, with a vigil for the victims of both tragedies planned for Wednesday evening.
An investigation into circumstances surrounding the explosion is being led by the head of Jersey's CID, with the help of national experts.
The fire service confirmed it attended the flats just after 20:30 on Friday after the smell of gas was reported.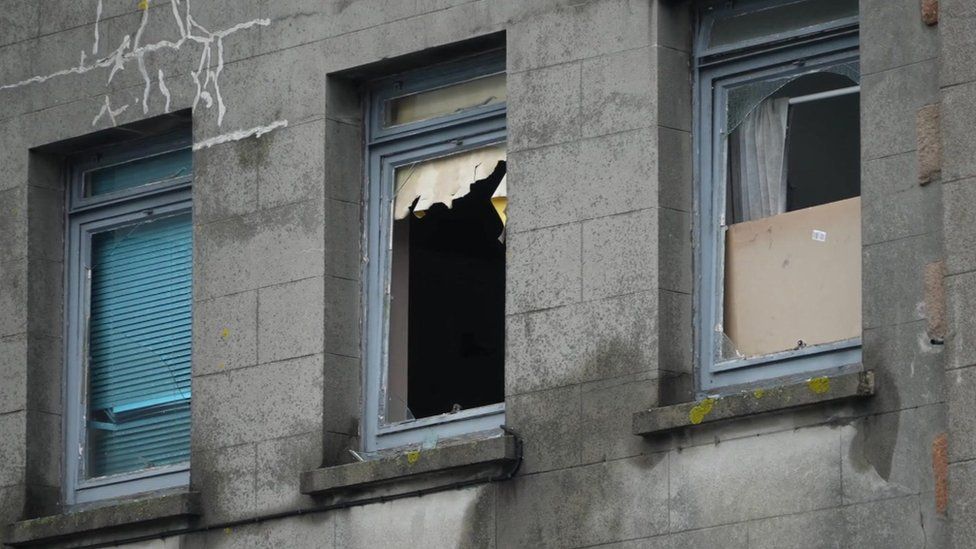 Chief Fire Officer Paul Brown said firefighters handed the scene over to Island Energy at 21:01.
He said the independent investigators will be appointed for a process that "will be complex and long".
Ian Gallichan, chief executive of Andium Homes who are responsible for the building, said: "There was a redundant Island Energy supply at Haut du Mont but as Island Energy have confirmed, no gas was being consumed on site either by us or our residents."
He said the company asked for the redundant supply to be disconnected from the mains network in September.
Island Energy said in a statement: "We can confirm that, in line with Andium's statement, there was a redundant Island Energy supply at Haut du Mont but there was no gas being consumed by either Andium or their residents.
"Outside of this, we are unable to comment on any details regarding works carried out on the property last week as this is part of an investigation and, as such, it would be inappropriate to discuss any information at this time."
Chief executive officer Jo Cox previously said the company would "work with emergency services and the various channels to ensure we are providing the data needed to understand exactly what happened".